Tell us your favorite pet stories
Hello, NABURs!
I was looking through the
Pet Friends magazine
that came out today, and it reminded me just how much love we have for our pets. We all have fond memories of our experiences with our four-legged friends that we will never forget. What's your favorite pet story? 
Head over to 
NABUR
 and share it with the community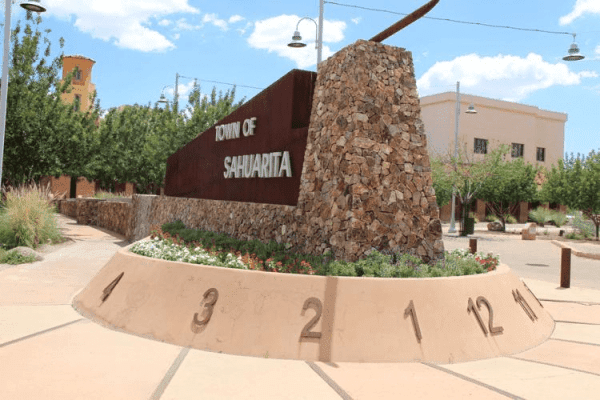 Sahuarita and Pima County see population growth
According to U.S Census numbers released last week, the Town of Sahuarita has seen its population grow by 35 percent from 2010 to 2020, which means more money for the town. Pima County's population has increased 6.4 percent in the same period. For more information, read this 
article
by Jamie Verwys. Growing demographics may attract businesses to Sahuarita. How do you feel about the population growth, and what types of businesses would you like to see move into the area? 
Head over to 
NABUR
 and let us know.
Meet Gabriel
Gabriel is a 3-year-old male gray domestic shorthair. He is a shy cat, but he comes when his foster mom calls him. Gabriel has one issue his foster mom is working on: when he gets excited, he bites. His foster mom thinks living with a male owner and a female cat or two would be the best living situation. 
If you are interested in adopting Gabriel, call 
Paws Patrol
 at (520) 207-4024.
The local club scene
If you are a Quail Creek resident and are interested in joining the Quail Creek Woodcrafters club, all you have to do is take a safety course, pay dues and sign a safety pledge. 
Here's more info
 on the club. GVR over in Green Valley hosts 
64 clubs
— including woodworking. Are there any other clubs you would like to see in the area? 
Head over to 
NABUR
 and let us know.
Could it be bats?
Recently, NABUR C Z Greenwald asked, "2 of my 3 hummingbird feeders are being drained overnight. I think it may be migrating bats, but I thought they migrated much later in the year. I don't have a problem with this….I am just wondering, especially if it could be some other type of bird or critter drinking all the nectar. Thanks…."
I replied, "This 
article
 is from two years ago, but it has valuable information on when bats drink from hummingbird feeders in the region. While the information on the hummingbird feeder monitoring program is out of date, I believe there is an answer to your question within the article. Here is an excerpt from the article: 'Most of Arizona's 28 bat species eat insects, but two species drink nectar and eat pollen from plants such as the saguaro and agaves. These bats are becoming common visitors to Southern Arizona hummingbird feeders in late summer and early fall,' said Raul Vega, a regional supervisor with Game and Fish."
Head over to NABUR to help C Z solve this mystery.